Camp Carew provides a children's and young adults Christian camp and retreat nestled in the beautiful woods of Little Grassy Lake. Built on 60 wooded acres 9 miles south of Carbondale. Camp Carew is dedicated to providing Christian faith based camps and retreats.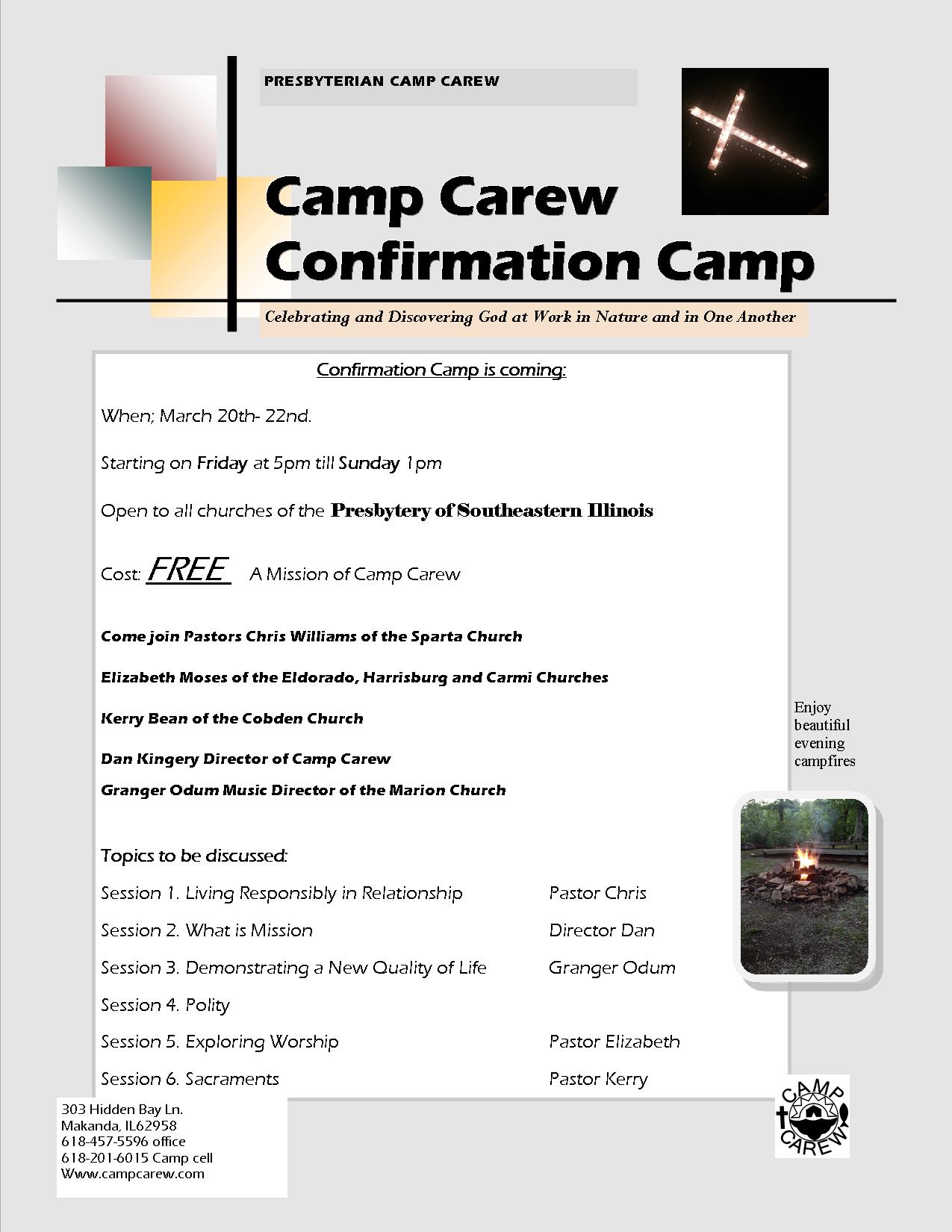 Confirmation flyer
+
Our summer camp programs are gearing up and we can't wait for June.
Camp Carew is situated on Little Grassy Lake which is 1200 acres of beautiful clear clean water.
We have always enjoyed being next to and in the water. Along with our canoes and pontoon this year we will be adding a catamaran for the older youth to learn to sail on and the new kayaks are ready to go!
Register today!GREAT NEWS!!! Soon you will also be able to register online!!